This applies to all models, Citroen C1, Peugeot 107 and Toyota Aygo 2005-2014
The clutch on earlier cars is a known issue and was replaced with a larger unit around late 2008/early 2009, the club store has the repair fix available, this 190mm item fits all petrol models and years and fixes the problem for good.
http://www.citybugstore.co.uk
shipping all over the world.
Direct link to kit:
https://citybugstore.co.uk/best-sellers ... t-adl.html
Clutch for Citroen C1, Peugeot 107 and Toyoya Aygo
The club shop clutch in the link above is excellent quality and the same as the later OEM type.
This is the club official repair, and is excellent.
Some may wish to try adjusting the pedal, info show below;
_________________
Was 05 C1 1.0 White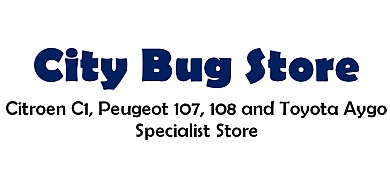 The NEW improved CityBugStore! - For all your C1, 107, 108 and Aygo needs. Support the club! Club Members Discount, enter code C1OC at checkout