Berserker wrote:
Roc wrote:
Its as designed.
I don`t agree with you. It wasn`t like that before on my C1.
It can be really nasty if you cannot put into 1st gear while moving slowly in the traffic jam and up the hill.
Somebody else any suggestions? I guess it`s something about clutch...
Try adjusting the clutch, it's a manual adjustment.
Its a very old design this clutch. I stand by what I said. I've been around these cars since launch and spend my entire day supplying parts for them, so I know a bit.
For decades it was part of your driving tuition to only use 1st for pulling away, for this very reason. Maybe it no longer is.
I cant put my Dispatch van into first whilst moving and thats only 3 years old.
My Pug 307 Convertible doesnt much like it either, it crunches.
_________________
Was 05 C1 1.0 White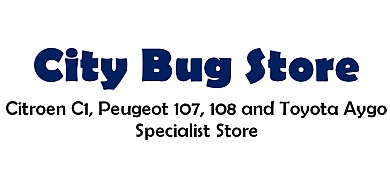 The NEW improved CityBugStore! - For all your C1, 107, 108 and Aygo needs. Support the club! Club Members Discount, enter code C1OC at checkout