Forget paying garages loads of money, do it yourself, it's quick, easy, needs minimal tools and any help you need can be had on this forum in an instant.
Service Kits, Oil Change Kits, Air/Oil Kits available on these pages in the official store:
Petrol:
https://citybugstore.co.uk/engine/service-1-0.html
Diesel:
http://www.c1store.co.uk/store/index.php?cPath=68_189
Under warranty? Don't panic, buy the kits with genuine filters, and get ANY garage (provided they are VAT registered) to fit them, your warranty remains intact (this is by law, so have no fear).
_________________
Was 05 C1 1.0 White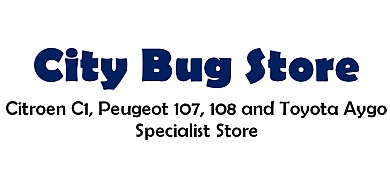 The NEW improved CityBugStore! - For all your C1, 107, 108 and Aygo needs. Support the club! Club Members Discount, enter code C1OC at checkout