LynnSmith wrote:
I have a C1 57 plate and have had leaking problems since i bought it a year ago. Its been in and out of the garage now in excess of 10 times...... now waiting to hear from the manufacturer! Last time i buy a french car!
The cars are great, stick with it, they aren't french anyhow, they are all built by Toyota in the Czech Republic.
Many have had this issue fixed.
_________________
Was 05 C1 1.0 White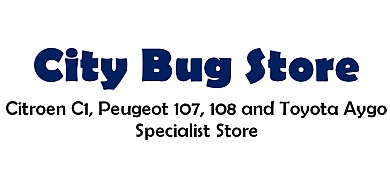 The NEW improved CityBugStore! - For all your C1, 107, 108 and Aygo needs. Support the club! Club Members Discount, enter code C1OC at checkout