brixtonboy wrote:
After reading all the negative stuff I thought I must try this myself. Yes l could have got them in Germany, like normal. But as the saying goes the proof is in the pudding. I will be taping my red one up for protection for sure.

Nice one Boss BB
There's hardly any negative stuff to be fair. We are Great/Excellent rated on Trustpilot and Top Rated Sellers on Ebay.
95% of complaints relate to the shippers, especially during COVID. It's been difficult to say the least.
_________________
Was 05 C1 1.0 White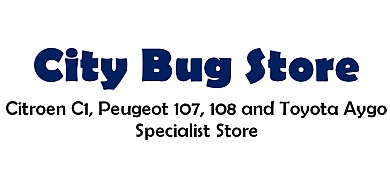 The NEW improved CityBugStore! - For all your C1, 107, 108 and Aygo needs. Support the club! Club Members Discount, enter code C1OC at checkout