Spring is all but gone, the Spring Special Service Kit will be gone too soon, grab yourself a deal while you can! Very high grade items, easy to do yourself!
https://citybugstore.co.uk/best-sellers ... 05-13.html
It's cheap and very good quality indeed
This is the 1.0 2005-2013 kit, but all the others are listed in store too.
_________________
Was 05 C1 1.0 White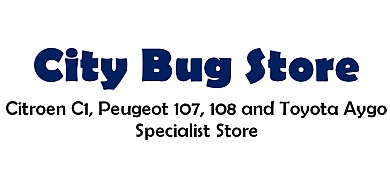 The NEW improved CityBugStore! - For all your C1, 107, 108 and Aygo needs. Support the club! Club Members Discount, enter code C1OC at checkout