Winters nearly ready to hit hard, so time to think about servicing your bug, it's dead easy with a limited amount of knowledge and tools.
Price reduced on the official club kit and further discount if you use the C1OC code at checkout.
https://citybugstore.co.uk/official-c1o ... -aygo.html
All parts of the kit are high grade and tried and tested.
Enter c1oc discount code at checkout for more money off!
_________________
Was 05 C1 1.0 White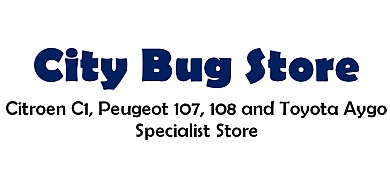 The NEW improved CityBugStore! - For all your C1, 107, 108 and Aygo needs. Support the club! Club Members Discount, enter code C1OC at checkout