kaliope wrote:
Upgraded my stereo system. I fitted Blaupunkt GTx402 in the dashboard and then I remembered that 6'' speakers which I had removed from my Zafira are getting dusty in my garage. So i fitted them too. I've left the original head unit as i like the design and i must admit I'm pretty satisifed with the new sound. The results are much better than I expected. Well, passangers at the back seat will have worse impressions as there is not much high sounds, yet the driver has no reason to complain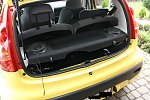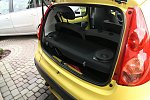 the reason they don't have much highs is lyinign in the fact that they look like woofers
but a nice upgrade it is ...hmm nah aint gonna praise the standard hu , i had too much to do with it in three leaser bugs .. i could write a book about it
_________________
Blue City Bug Don
Production Date Bug: 1 April 2011 pm me to find out yours..
11 plate Citroën C1
Special Series +
Sound & Cool 2011 Séduction +
viewtopic.php?f=16&t=1650