I upgraded my front speakers and put in some rear speakers on the 2nd June 2009, I changed the fronts from the standard speakers to Alpine SXE-1025S's and put in rear speakers which are Alpine SXE-1325S's. Here are a few pictures of them being installed.
These are the front speakers.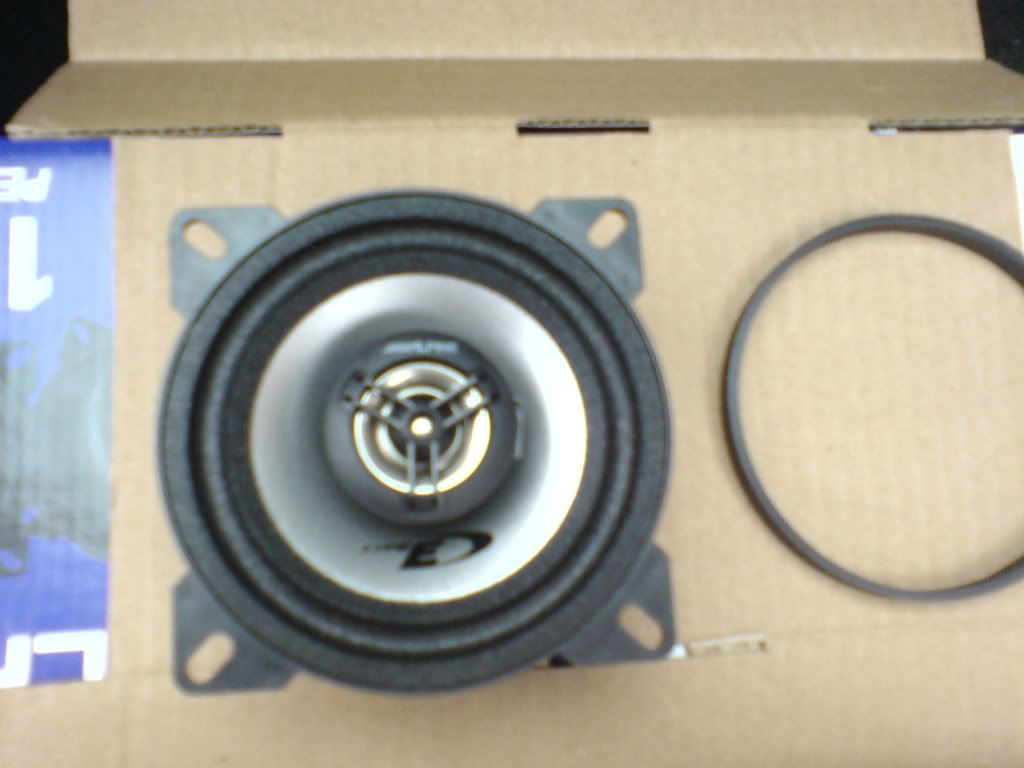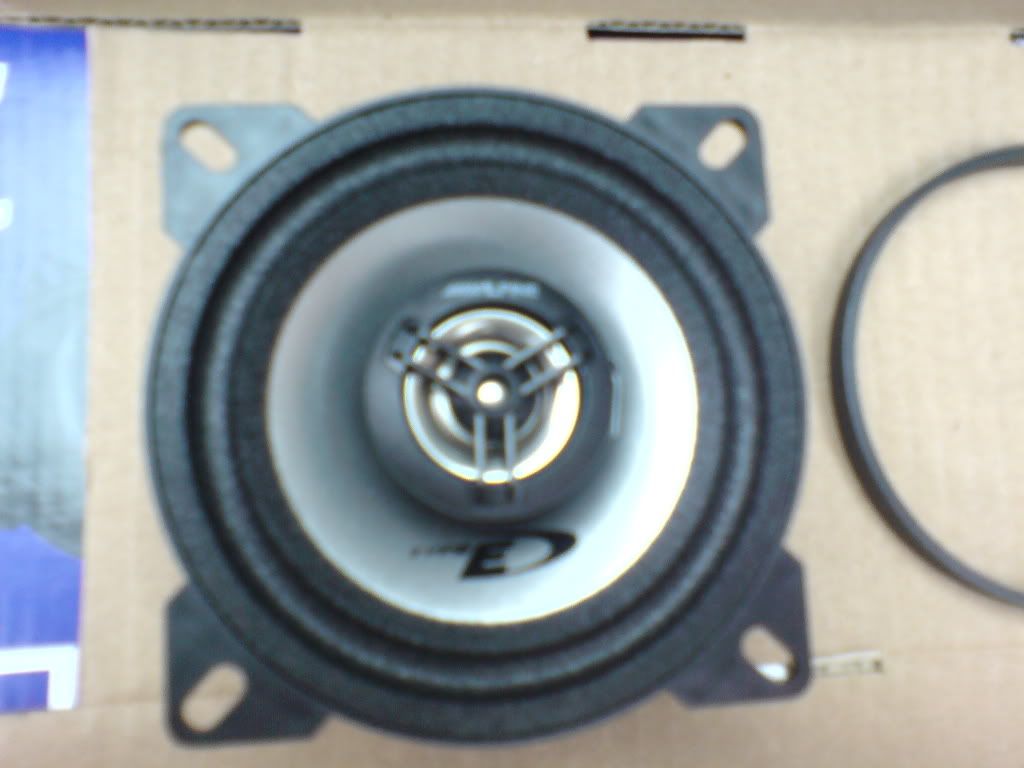 This is one of the front speakers in place.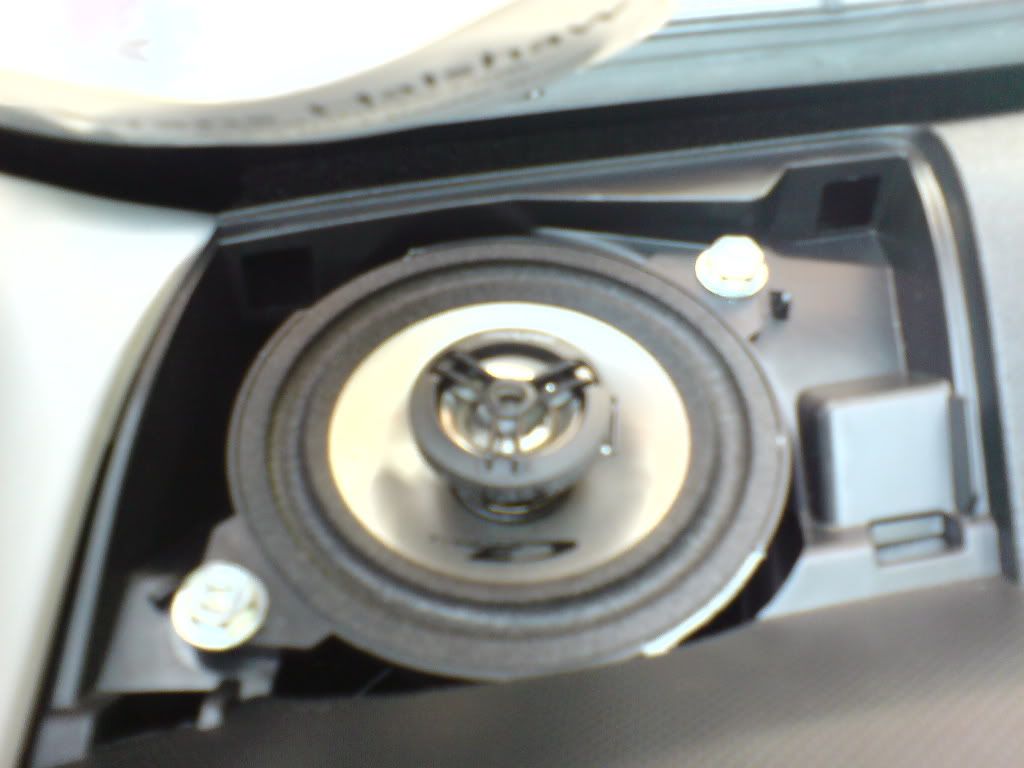 This is the cover for the front speaker which had to be cut down in order for it to clip back on.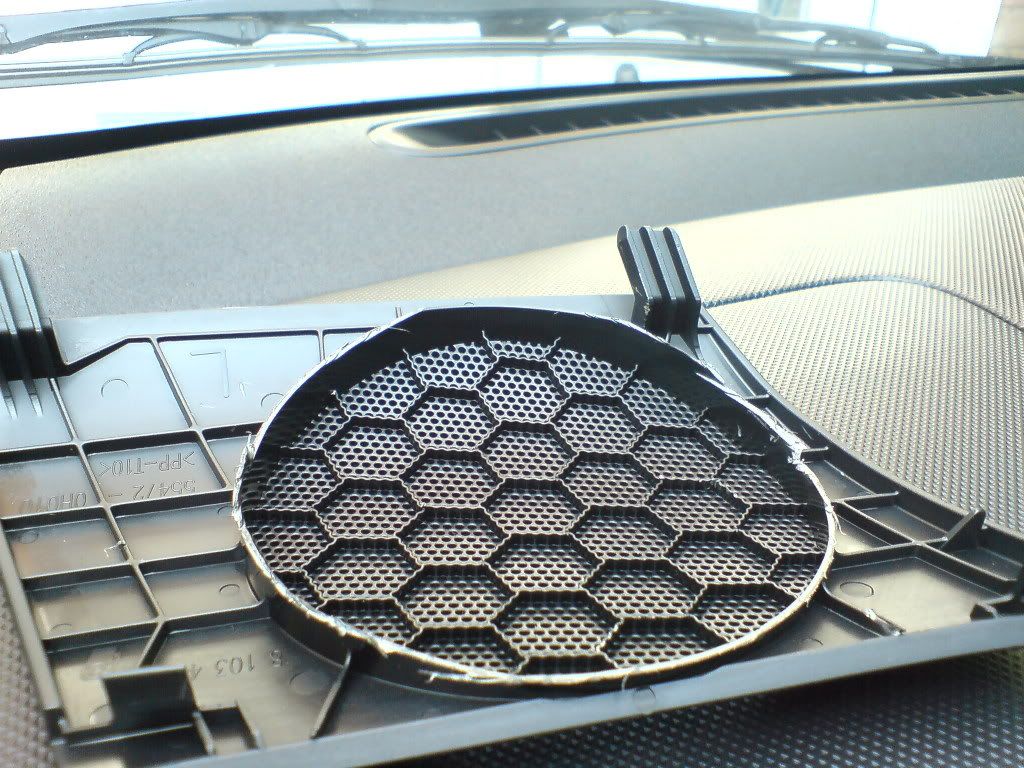 These are the rear speakers.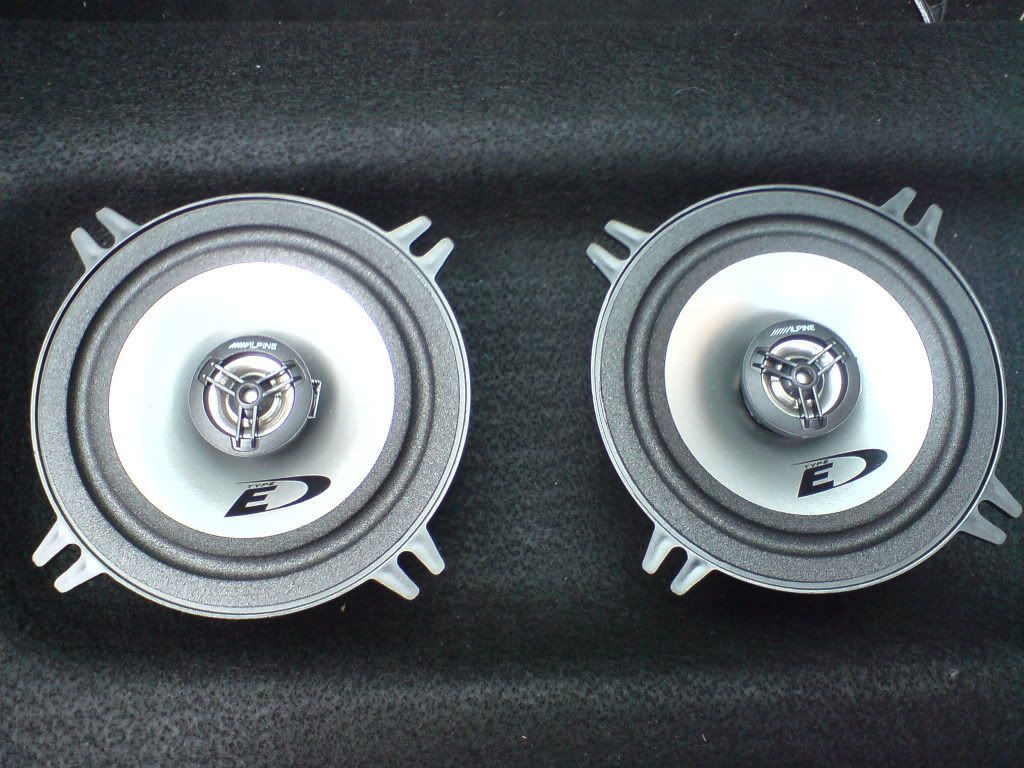 These are the speakers which have been fitted into the parcel shelf.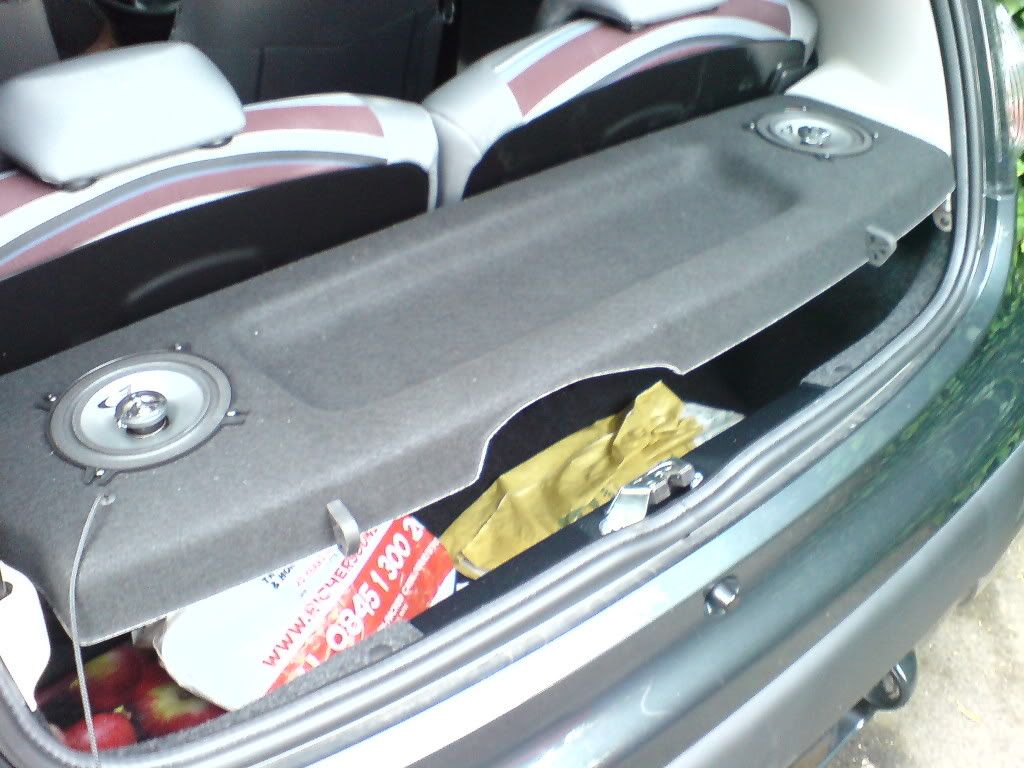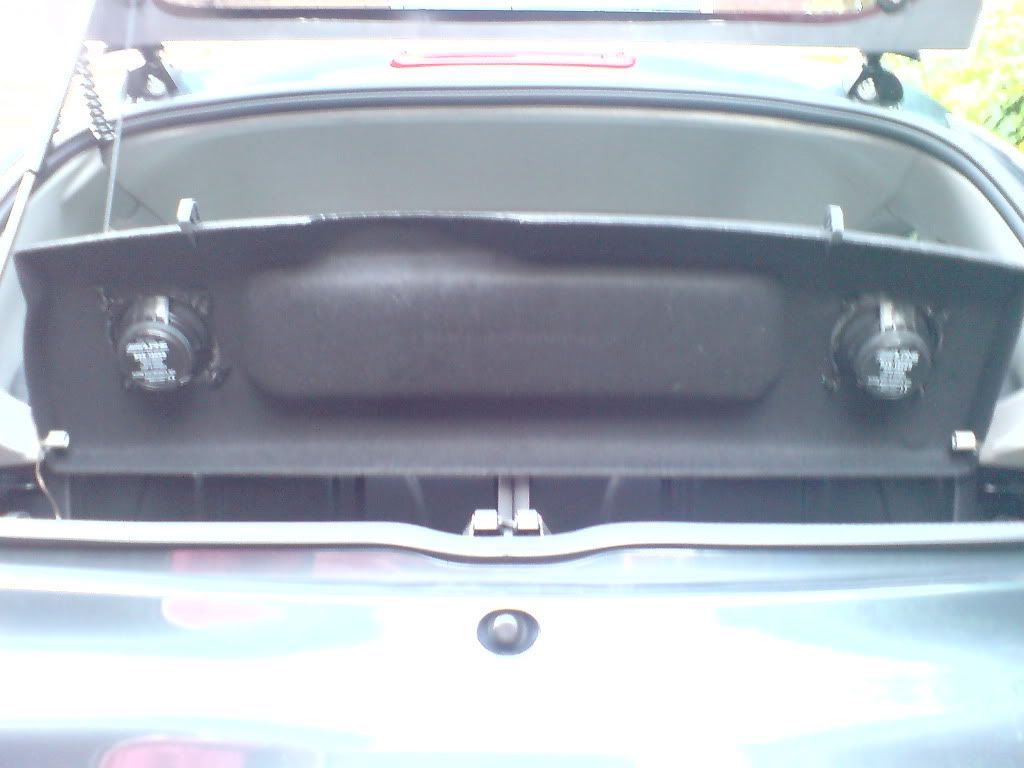 I will be fitting the Alpine 9853r Headunit when I get a connector cable, so will get some pictures of this when I do so.