Got some more work done today.
Since my dashboard is two toned, black on top and grey beneath i wan't my door cards to be two toned as well.
So… of with the door cards.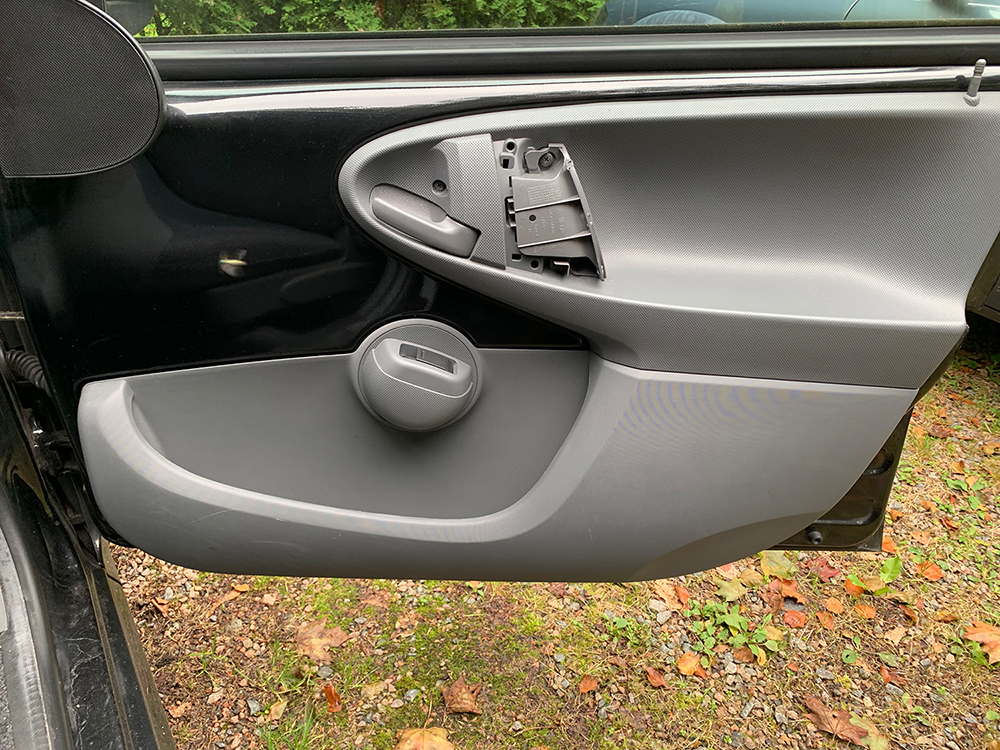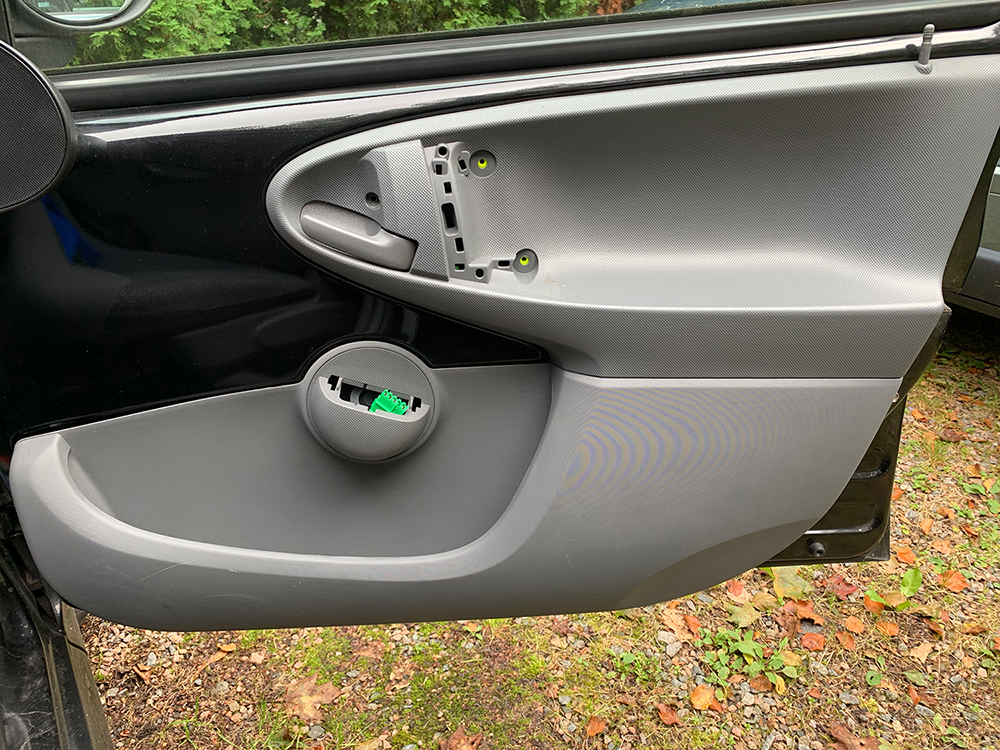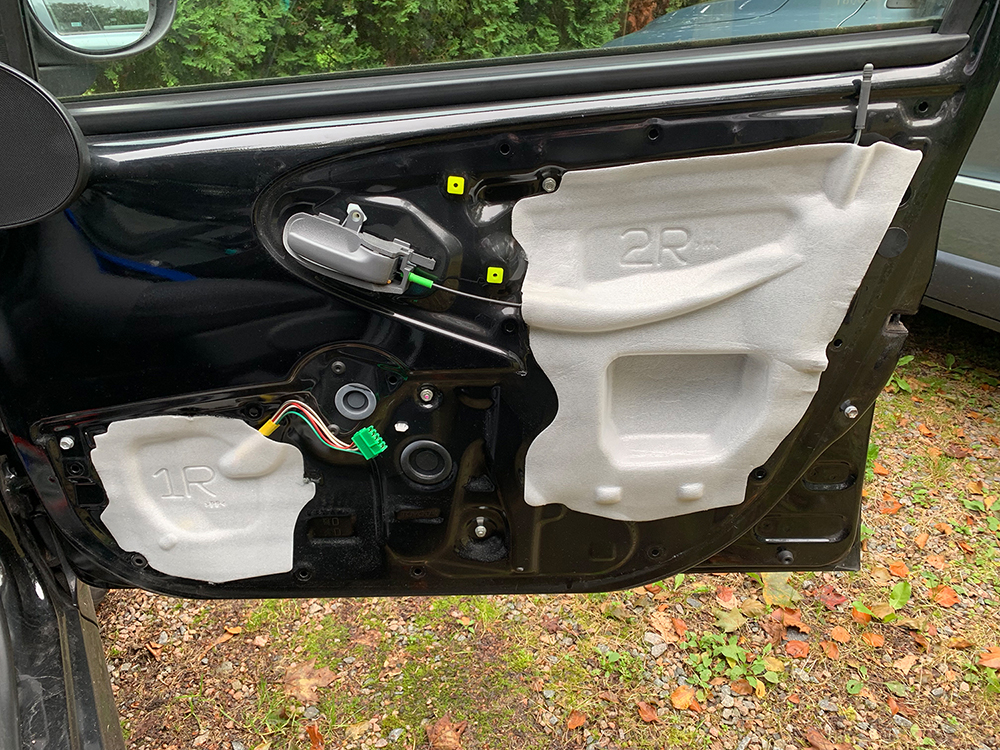 Since the outer part is in one piece there was no benefit in separating the two parts, so some masking has to be done.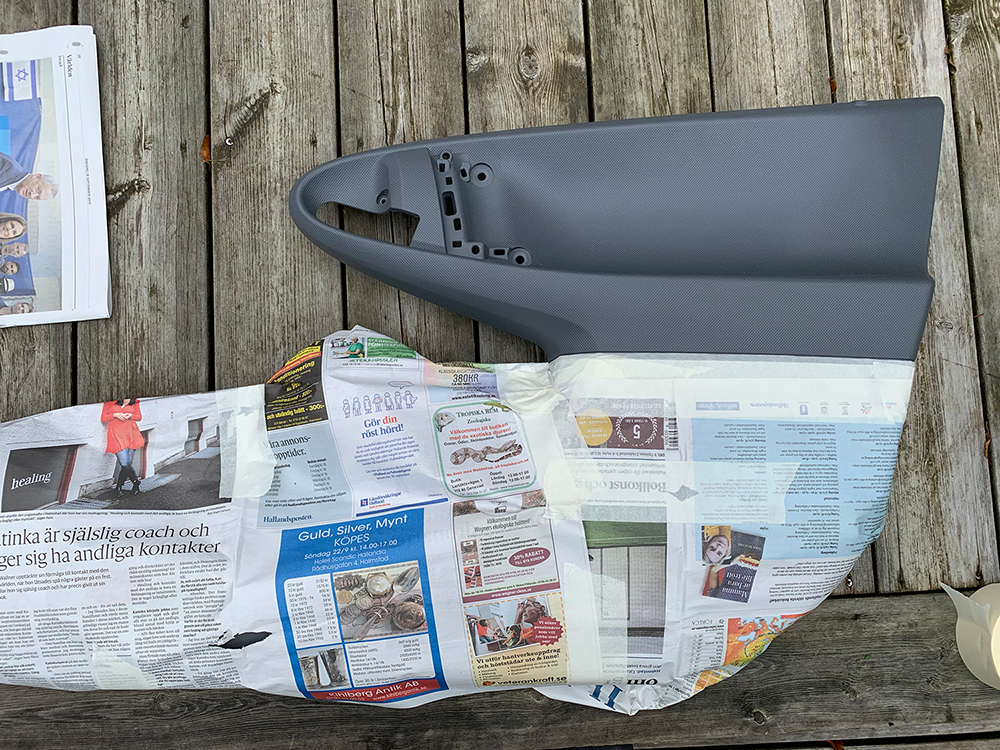 Two layers of primer and three thin layer of black vinyl paint.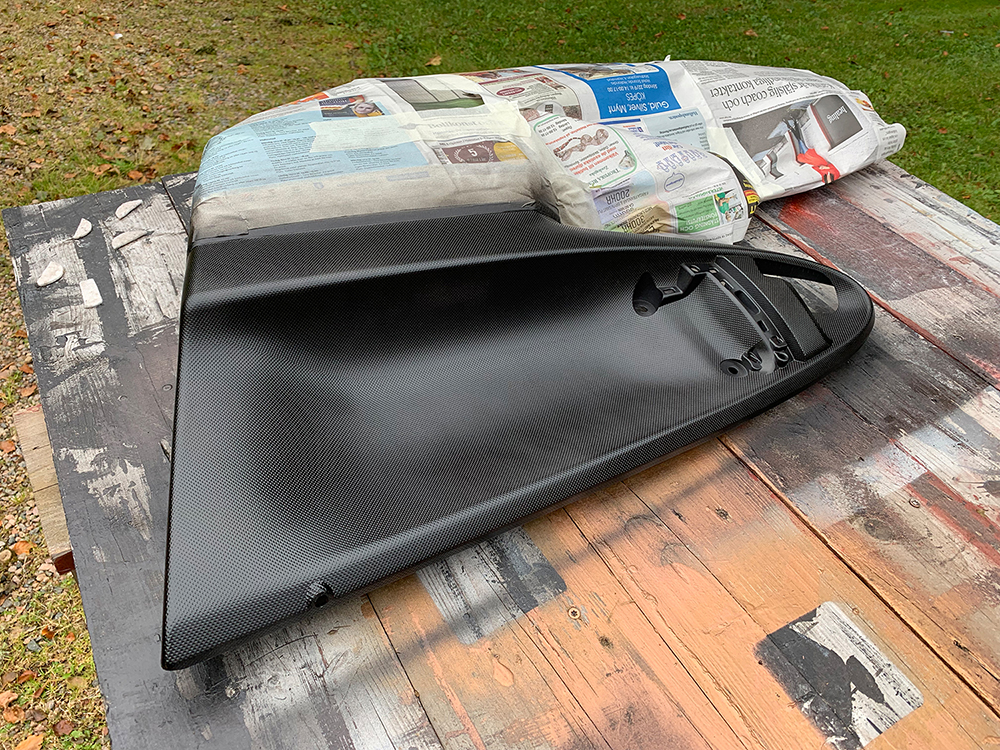 Front passenger door done.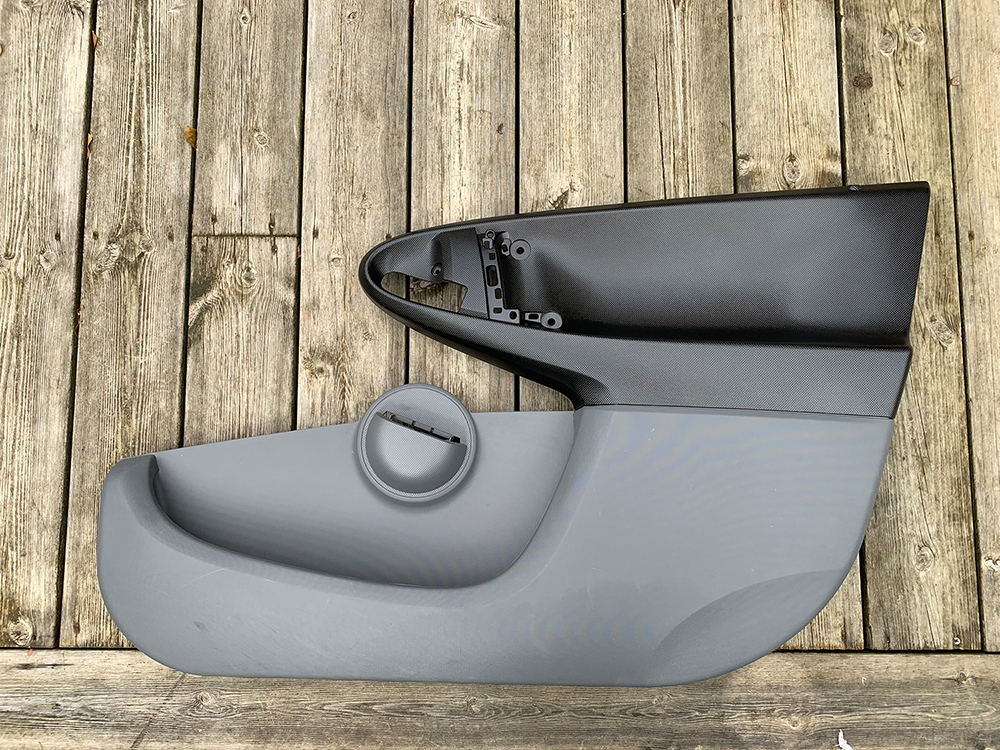 One of the rear doors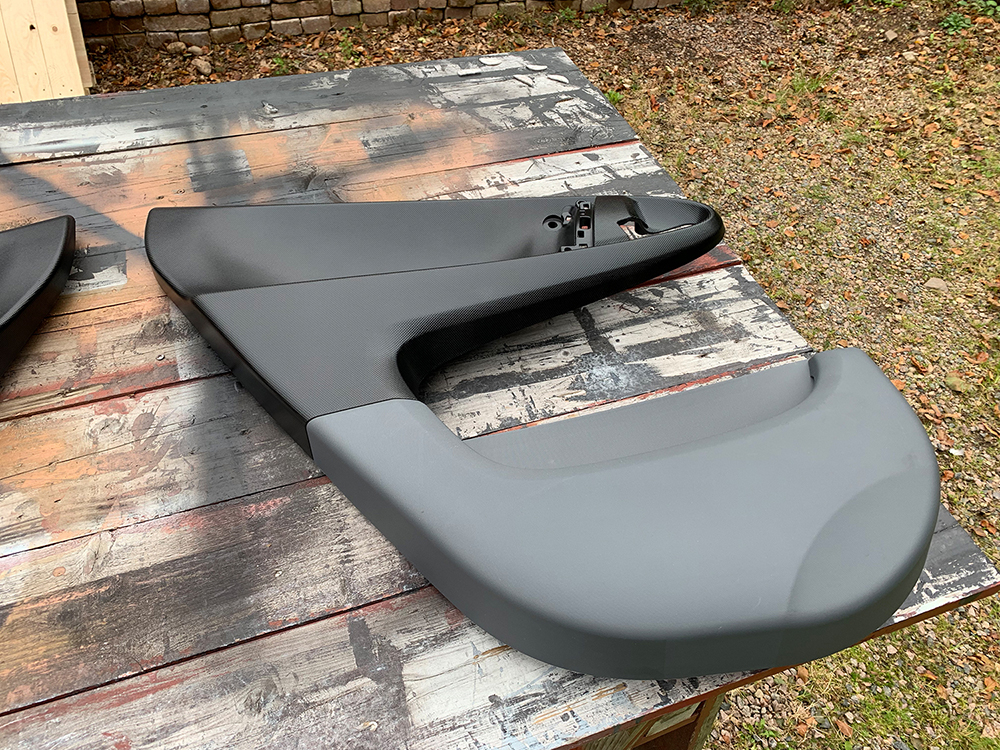 So far so good, for now i will let them dry 24 hours before refitting them to the car.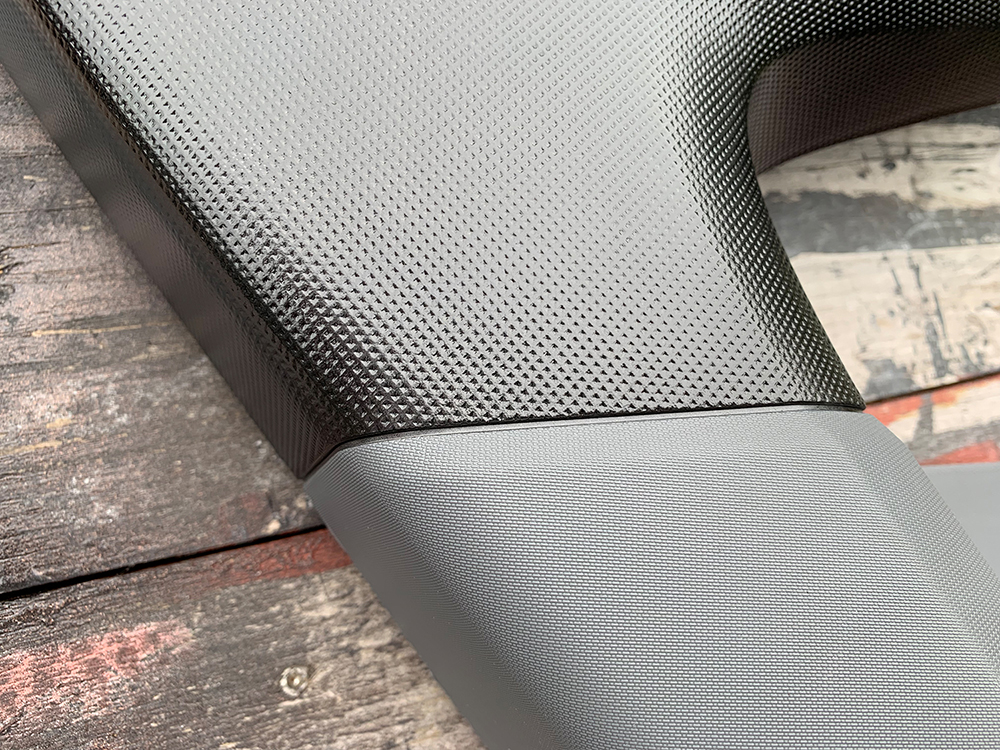 I have not painted the inside door handles since i could not figure out how to get them off in the first place, and i have almost used up all the paint i bought so they will have to be grey for now, if it looks hideous i will have to paint them some other time.