Had just washed the car and went searching for some stuff when i found some rattle cans from one of my wife's projects. I thought… if your license plate begins with GLD and you already have gold alloys and gold stickers on the car, it is not suitable with silver accessories on the inside.
So of with the trim pieces…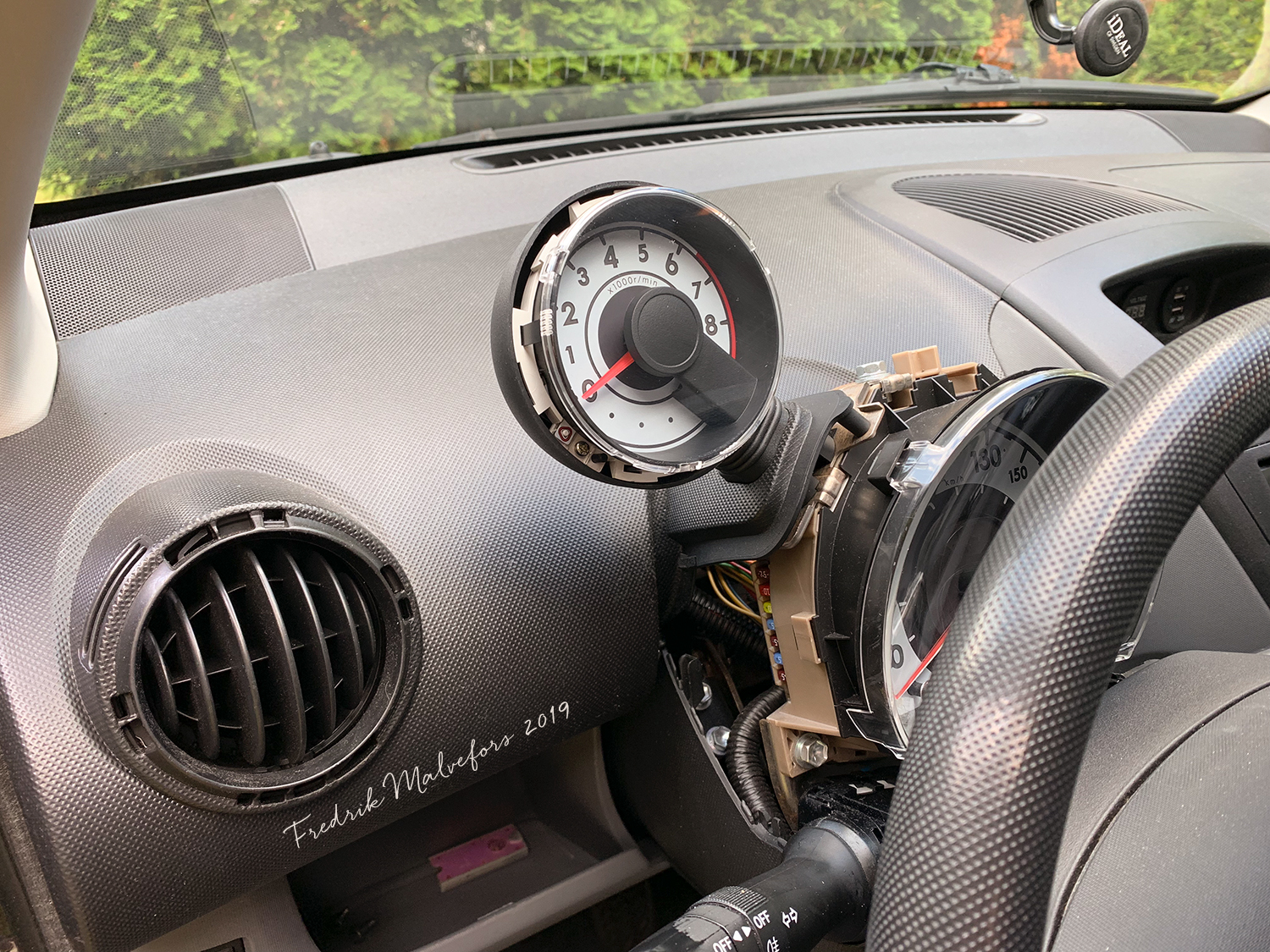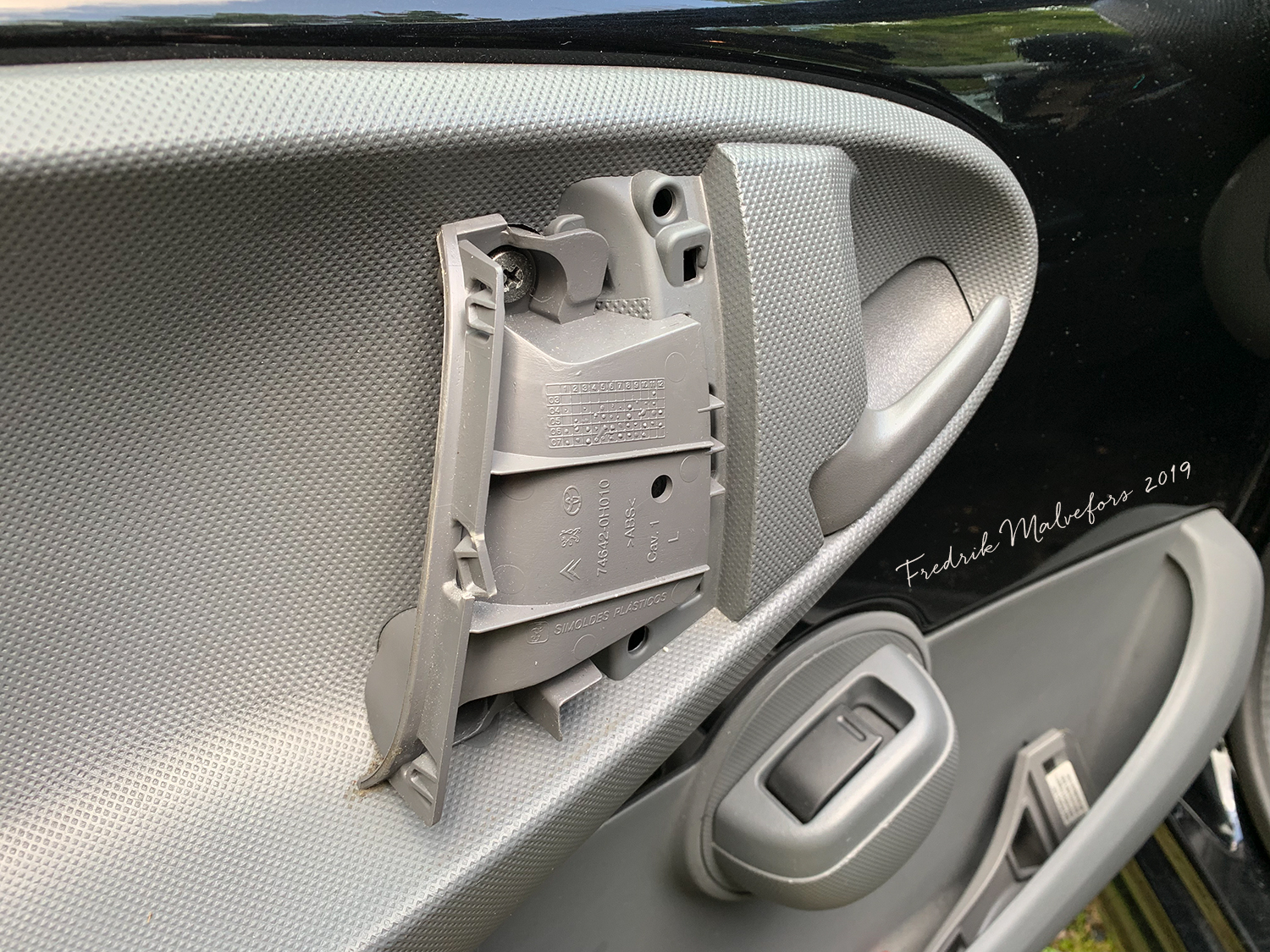 Yes i know one of the tabs are broken, explains why this trim piece always have been a bit loose.
Speedo trim piece.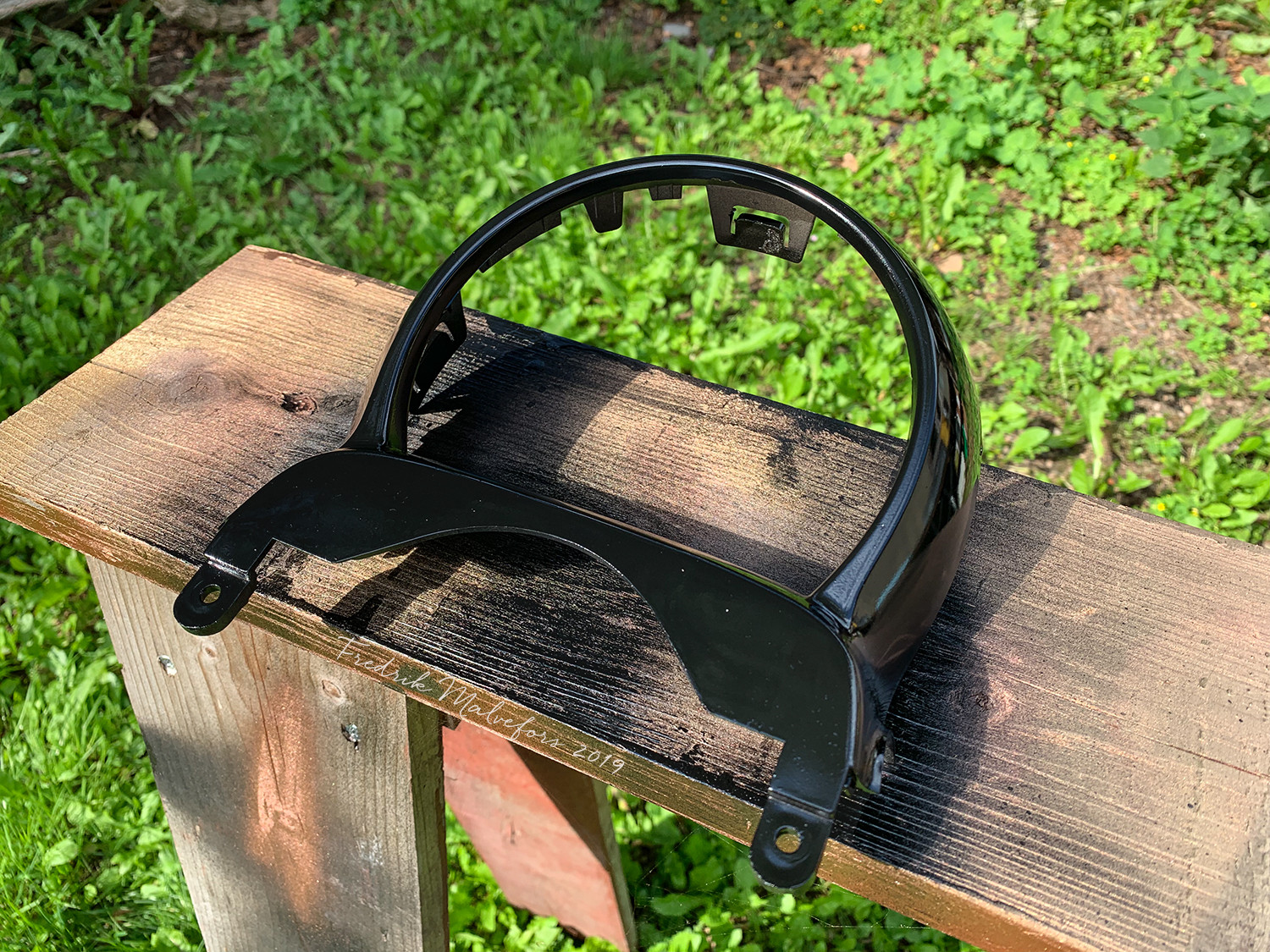 And some other trim pieces.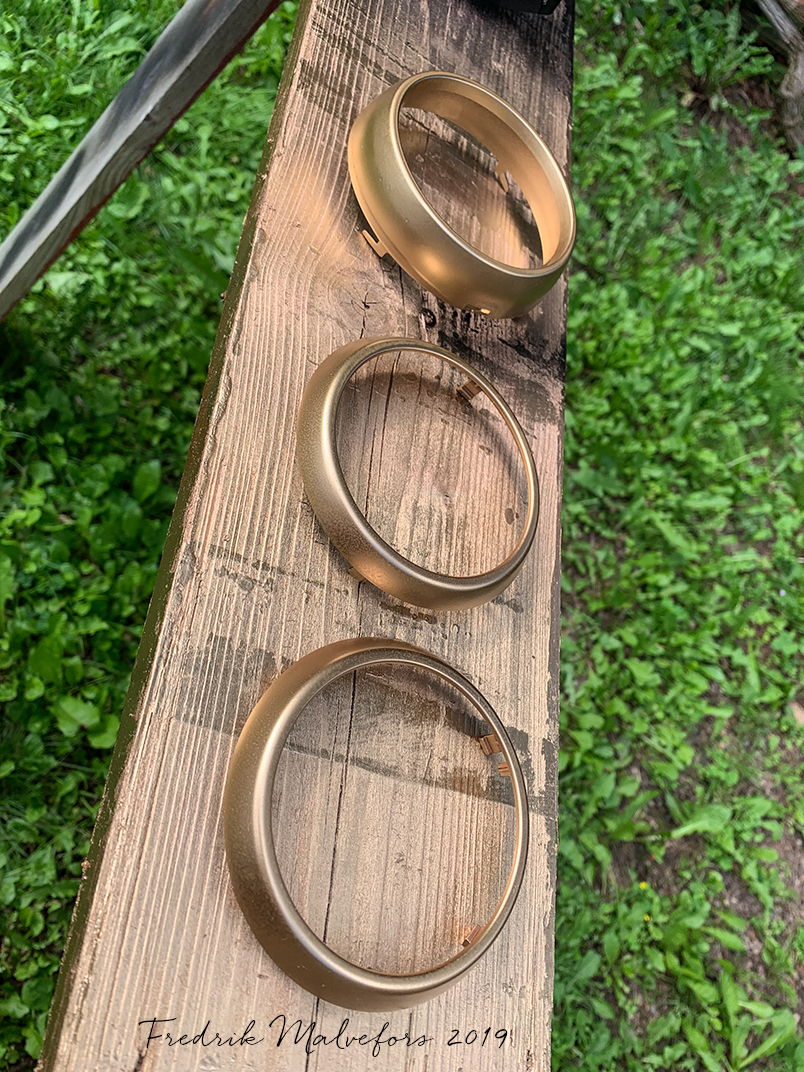 And the finished result.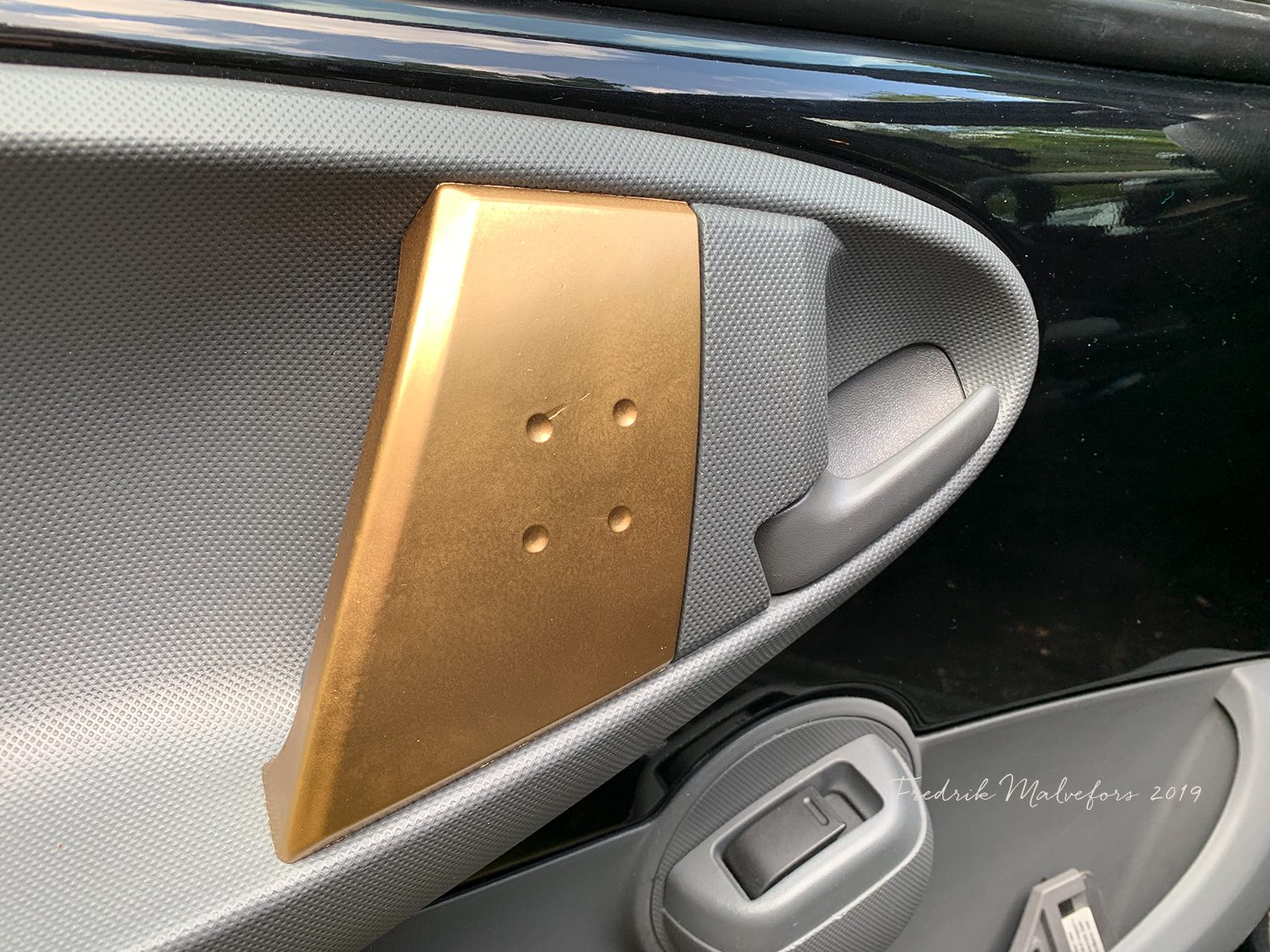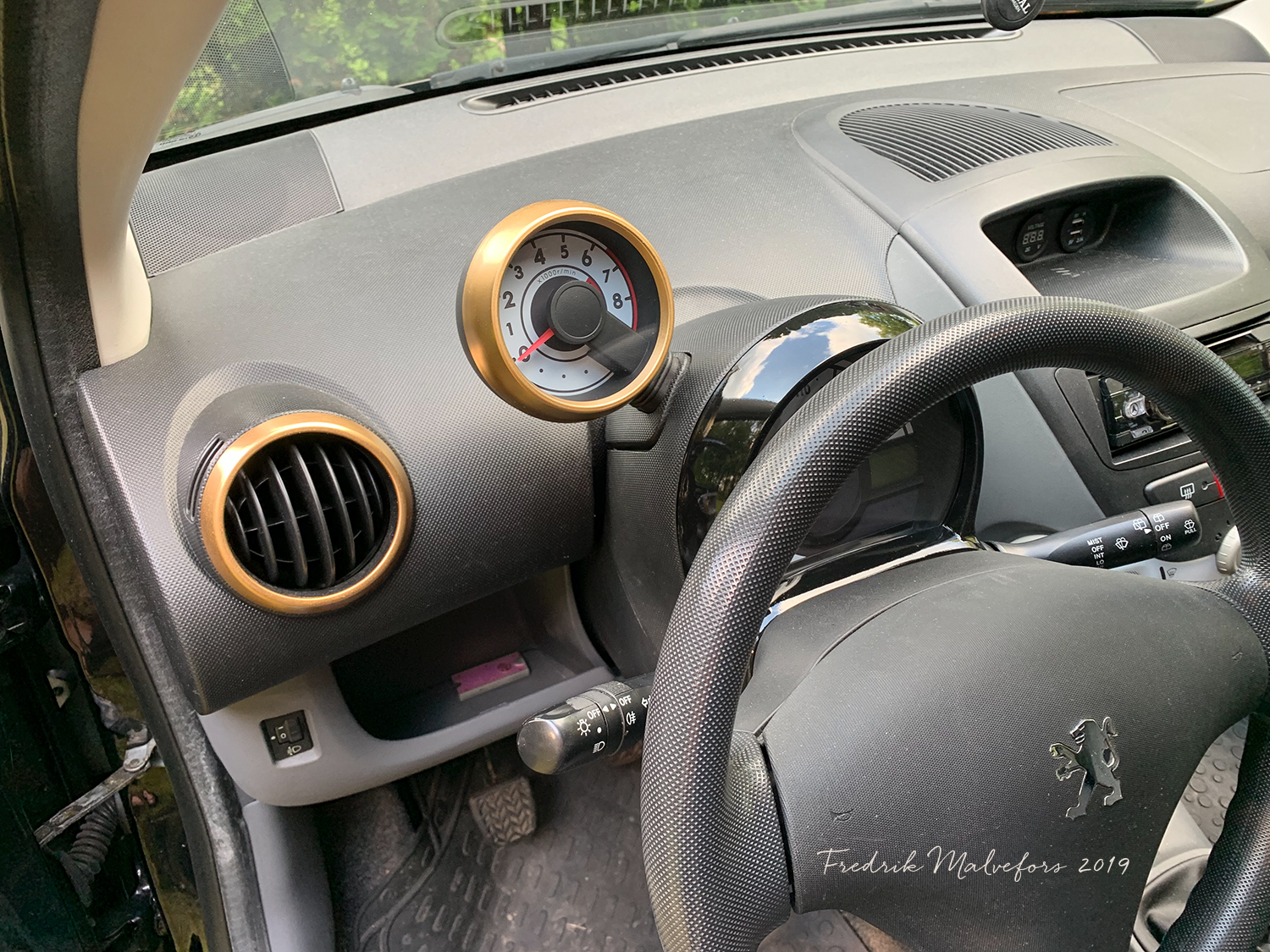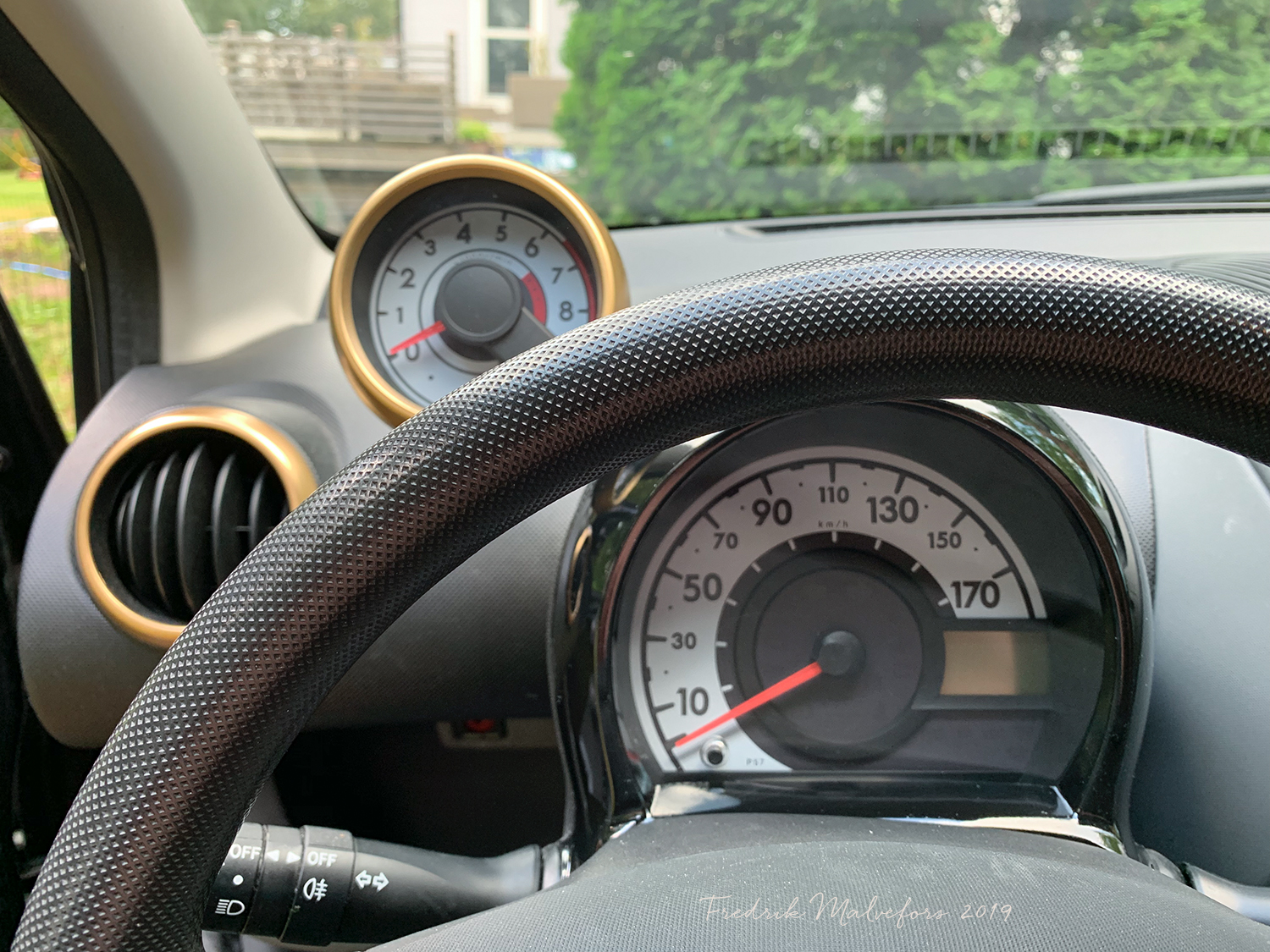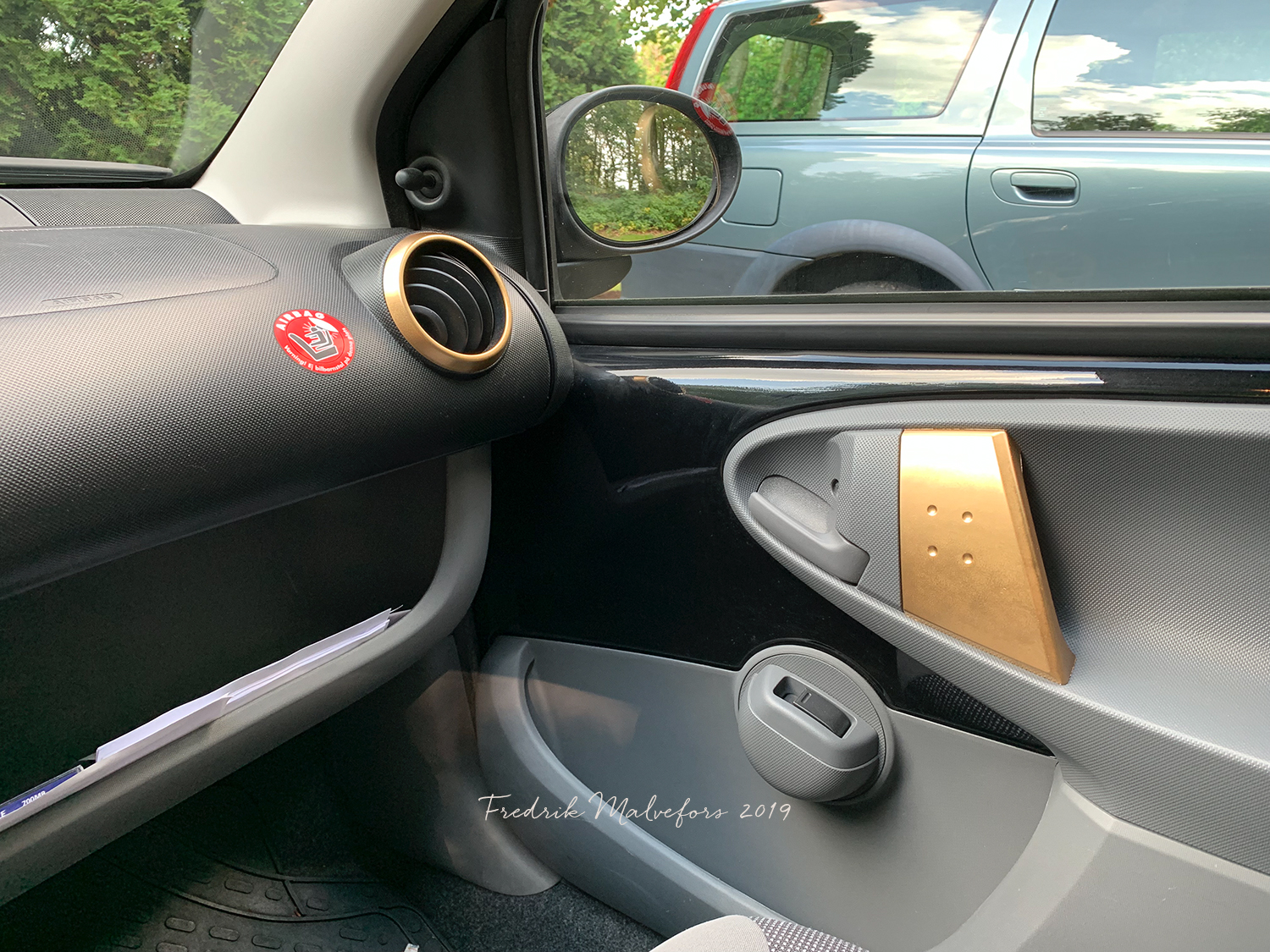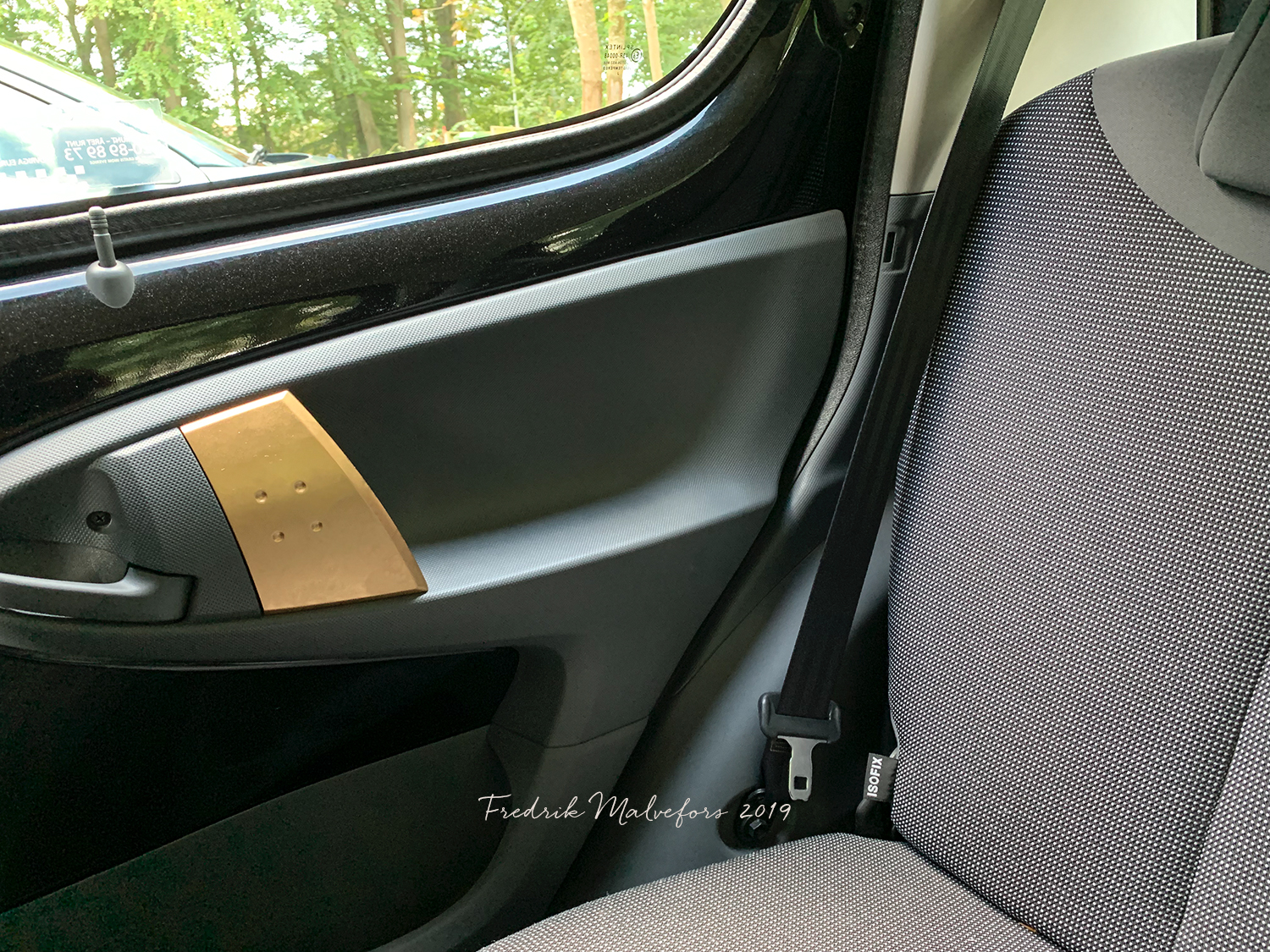 Overall i'm pretty pleased with the outcome, perhaps the doors got a bit blingy, but i'm planning to try and paint the upper part of the grey plastic in black so it matches the dashboard that is black on the top and grey on the bottom half. I think it will look so much nicer that way.