Powercable and RCA cable is in place, (didn't get any pictures with both cables).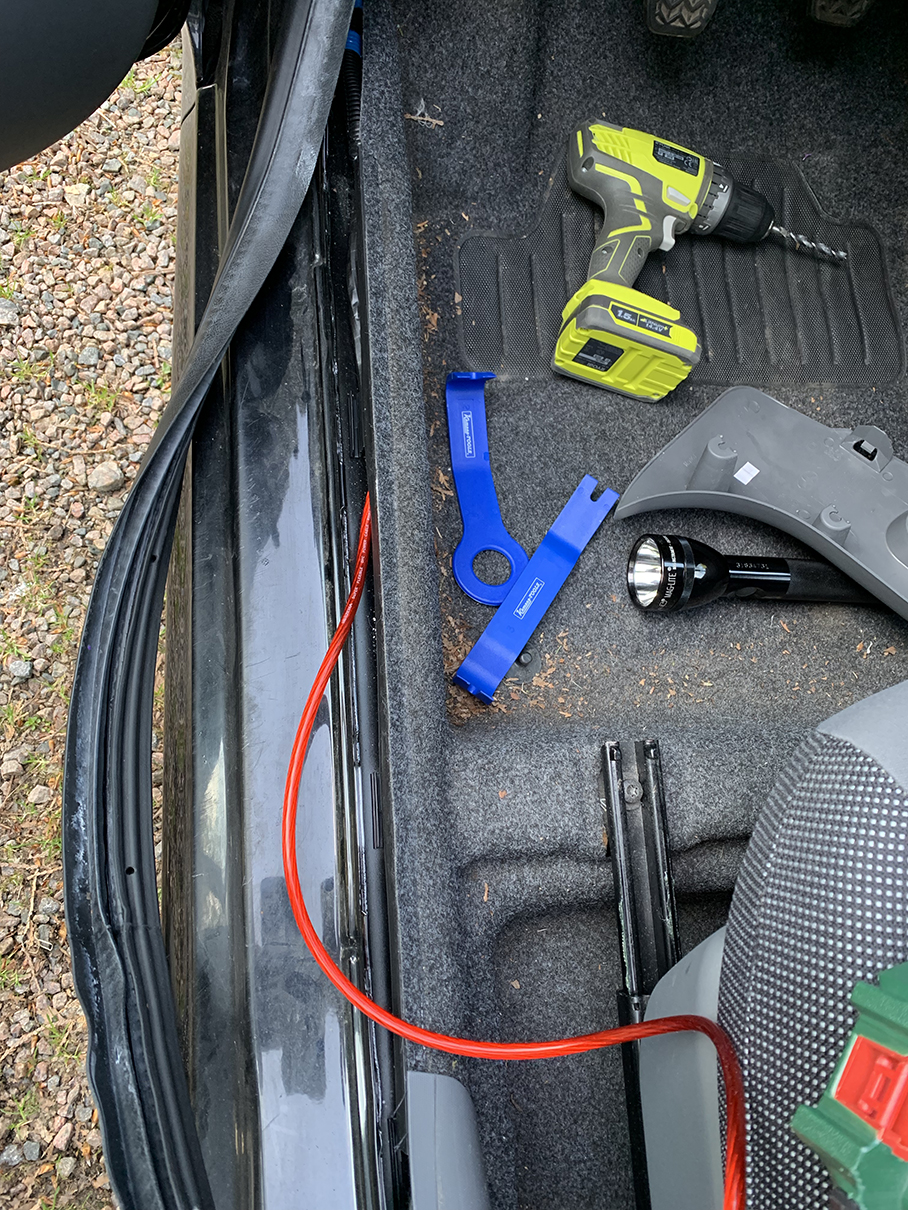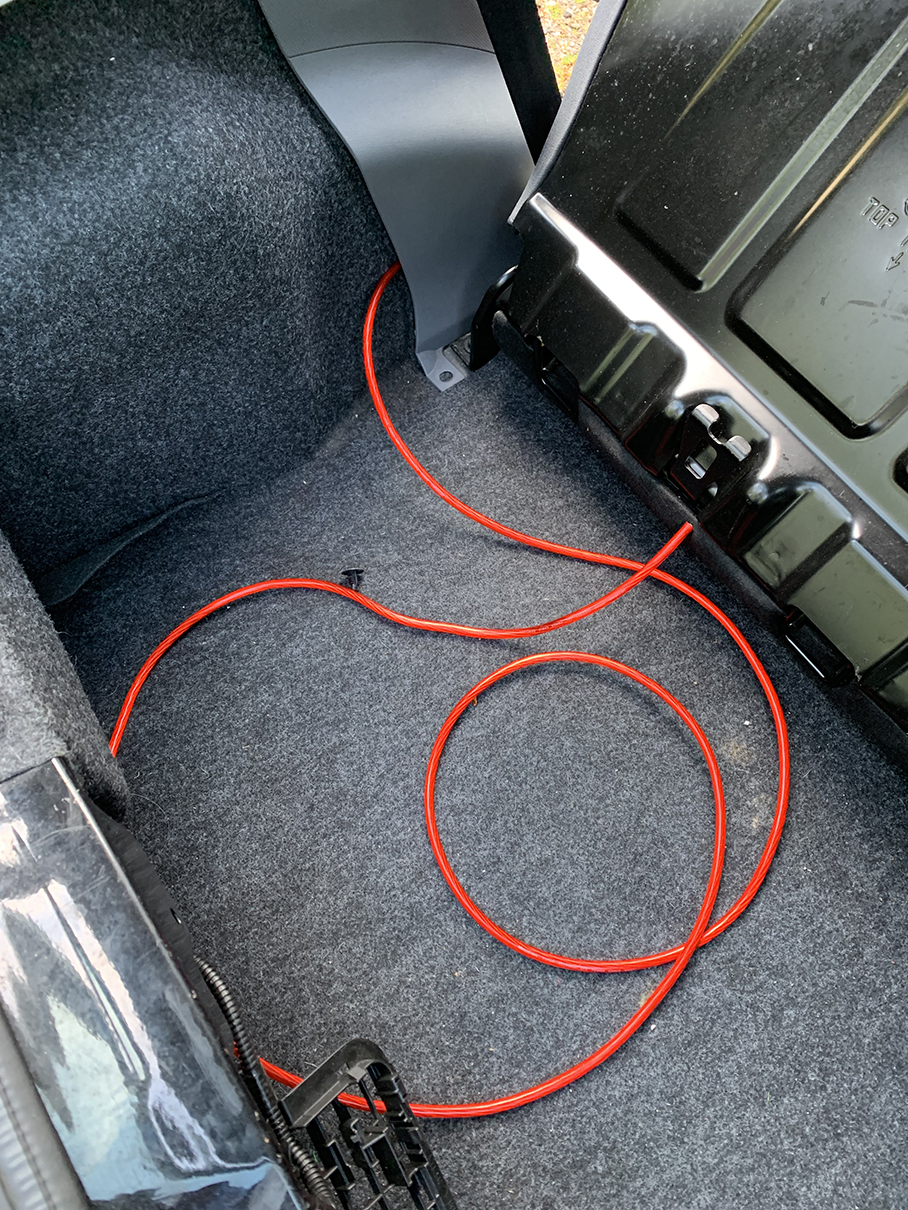 Quite easy to remove the panels and the rubber seals, only a couple of hours of work.
Tomorrow, fuse install, ground cable and soldering the harness from the subwoofer together with power, ground and remote cable.