StefanD wrote:
To turn the adjusting nut you need some slack in the cable.
To get some slack in the cable turn the adjusting nut.
Indeed!
After nearly losing a finger, in my attempts to jam the clutch, I found a much simpler way of getting enough slack to turn the 'cruciform nut' ...
...LIFT the clutch pedal
and hold it in that position with a suitable object.
Having said that the clutch release mechanism on this car looks different to the pictures already posted. (It's a 2015 C1 1.2 Puretech)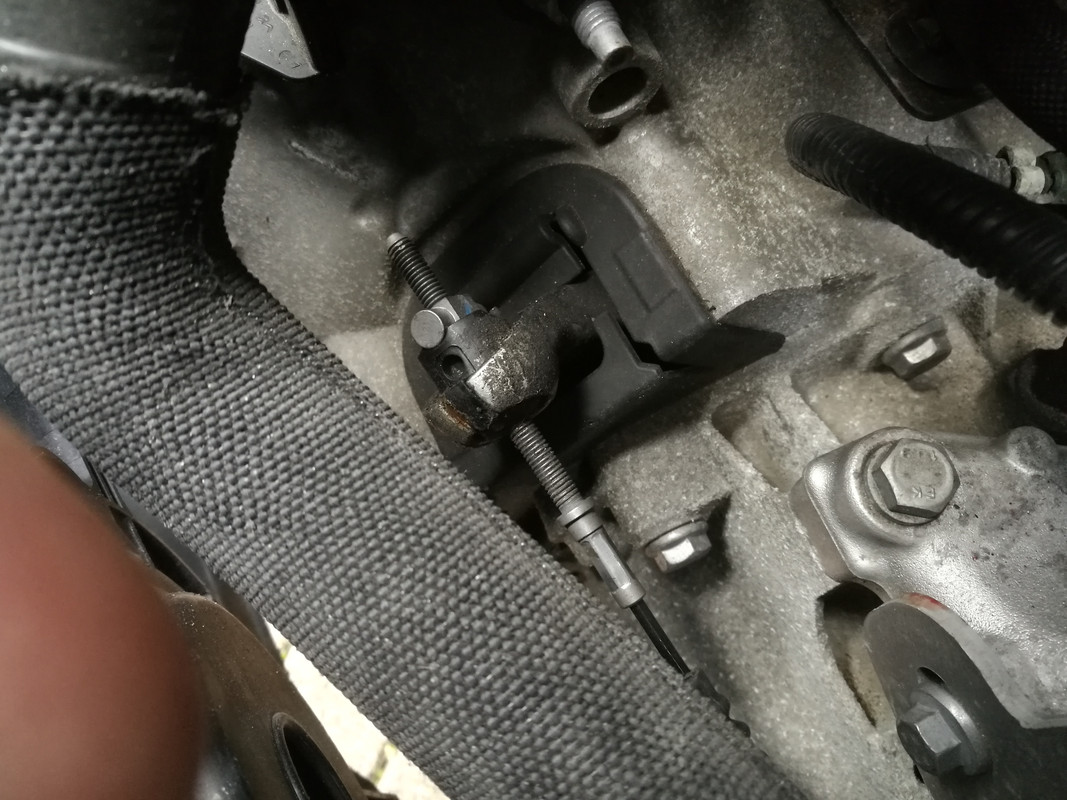 EDIT
Roc wrote:
This applies to all models, Citroen C1, Peugeot 107 and Toyota Aygo.
Although this statement was undoubtedly true when it was written, it seems to be out of date now.
I just watched this (relatively) recently posted
video on YouTube
and realised that the car I worked on is configured totally differently.
The clutch cable connects to the front of the engine and nothing had to be removed to access the adjuster. There was no rear, knurled nut - just a cruciform nut on the end of the cable. Half a turn was all that was needed to transform a ludicrously high bite point, into something more normal.
(I remain somewhat bemused, that they were still making cars with manually adjusted clutches in 2015!)