For Sale Forum, some simple rules.

Please discribe items accurately, no bull, just the plain truth, pics if possible too.
If you buy an item, please pay promptly, within 24 hours if possible.
If you sell an item, please ship it immediately after payment, again within 24 hours.

If using Paypal to pay, I strongly advise against using the Gift option, as if anything goes wrong, you'll have no ability to reclaim.


Anyone abusing the forum, not paying, not sending, etc, may find themselves out the door.
_________________
Was 05 C1 1.0 White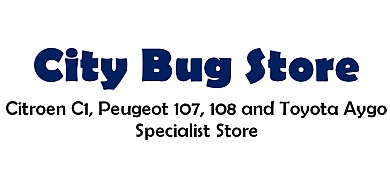 The NEW improved CityBugStore! - For all your C1, 107, 108 and Aygo needs. Support the club! Club Members Discount, enter code C1OC at checkout