Gibbfish wrote:
They weren't used that was what people have paid brand new for them a short while ago but I guess the prices have just gone up. Ye I agree if it's going to save me a £1 and it supports the club then I might as well.

As long as no one is selling any second hand?
I doubt they'll get them from Citroen for that price now, I get trade discount and sell for less than retail whenever I can.
Citroen had a price increase last month, and then the vat on top too.
_________________
Was 05 C1 1.0 White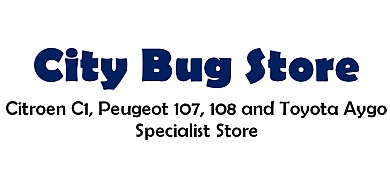 The NEW improved CityBugStore! - For all your C1, 107, 108 and Aygo needs. Support the club! Club Members Discount, enter code C1OC at checkout