bengwright wrote:
Yeh, I saw them for sale on the c1 store, £20 for one seems a bit steep when a set of four from a dealer is £60.

If anyone has some kicking around, even if they're used, I'd be happy to make an offer.
That's how much they are new.
Dealers are selling 'removed' items, according to my supplier.
Like I said, I have genuine Citroen sets of 4 for just over £30
http://www.c1store.co.uk/store/product_ ... ts_id=3028
Different style, but you do get a complete set.
_________________
Was 05 C1 1.0 White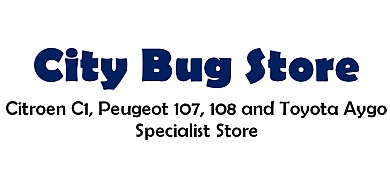 The NEW improved CityBugStore! - For all your C1, 107, 108 and Aygo needs. Support the club! Club Members Discount, enter code C1OC at checkout